Help us make DevTools Tips better! Fill out this survey to tell us more about your DevTools habits and frustrations.
Edit CSS shadow visually
If you don't remember the CSS syntax for the box-shadow property (and who does!), then Chrome and Edge can help you with their visual shadow editor!
Select an element that has some shadow applied.
Go to the Styles pane.
Click on the little shadow editor icon next to the box-shadow property value.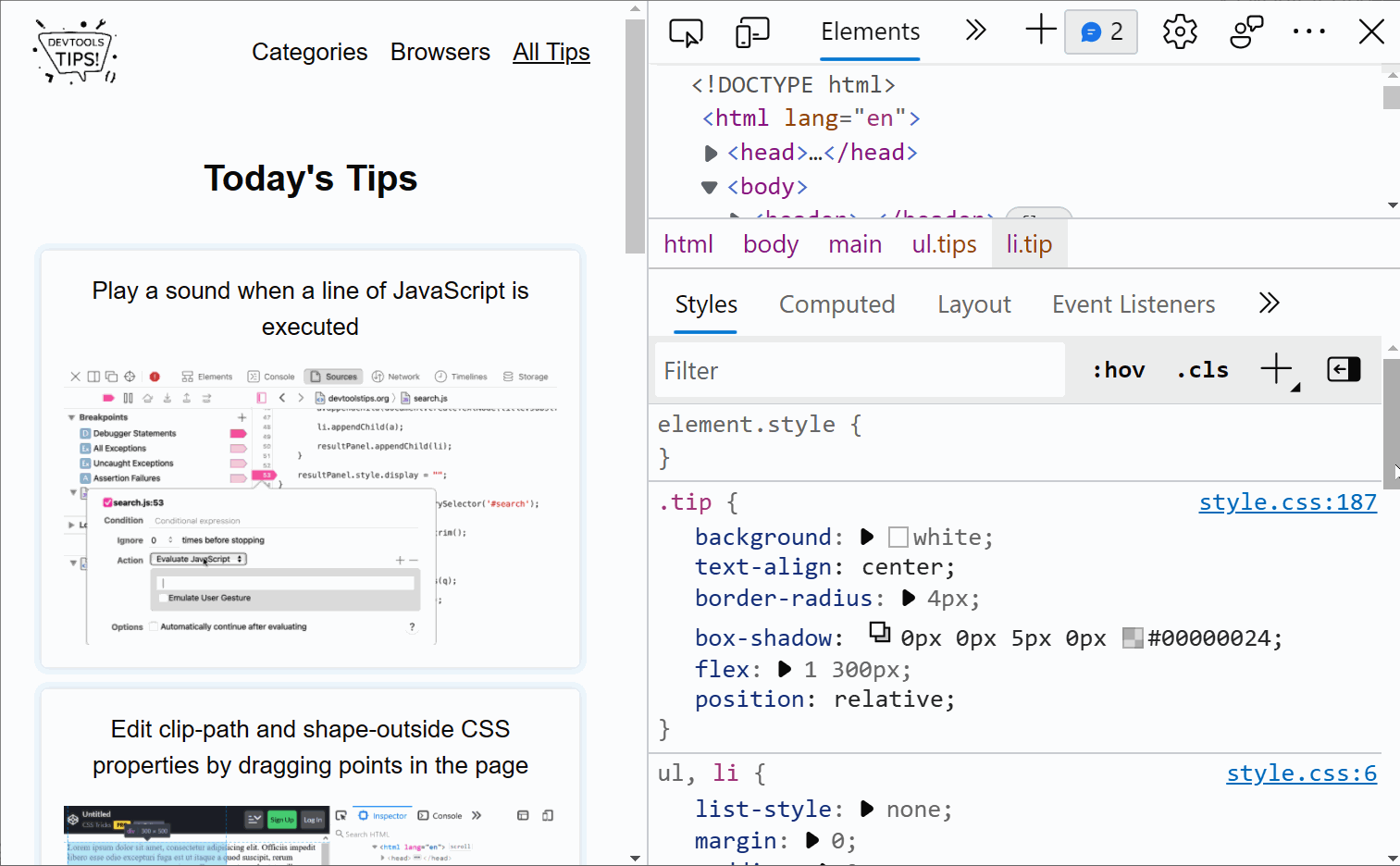 See also