Help us make DevTools Tips better! Fill out this survey to tell us more about your DevTools habits and frustrations.
List all supported console functions
You've probably already used console.log() in your code to print debugging values to the Console tool in DevTools. But the console namespace actually has many other functions too!
To list them all, open the Console tool and type:
console

.

log

(

console

)

;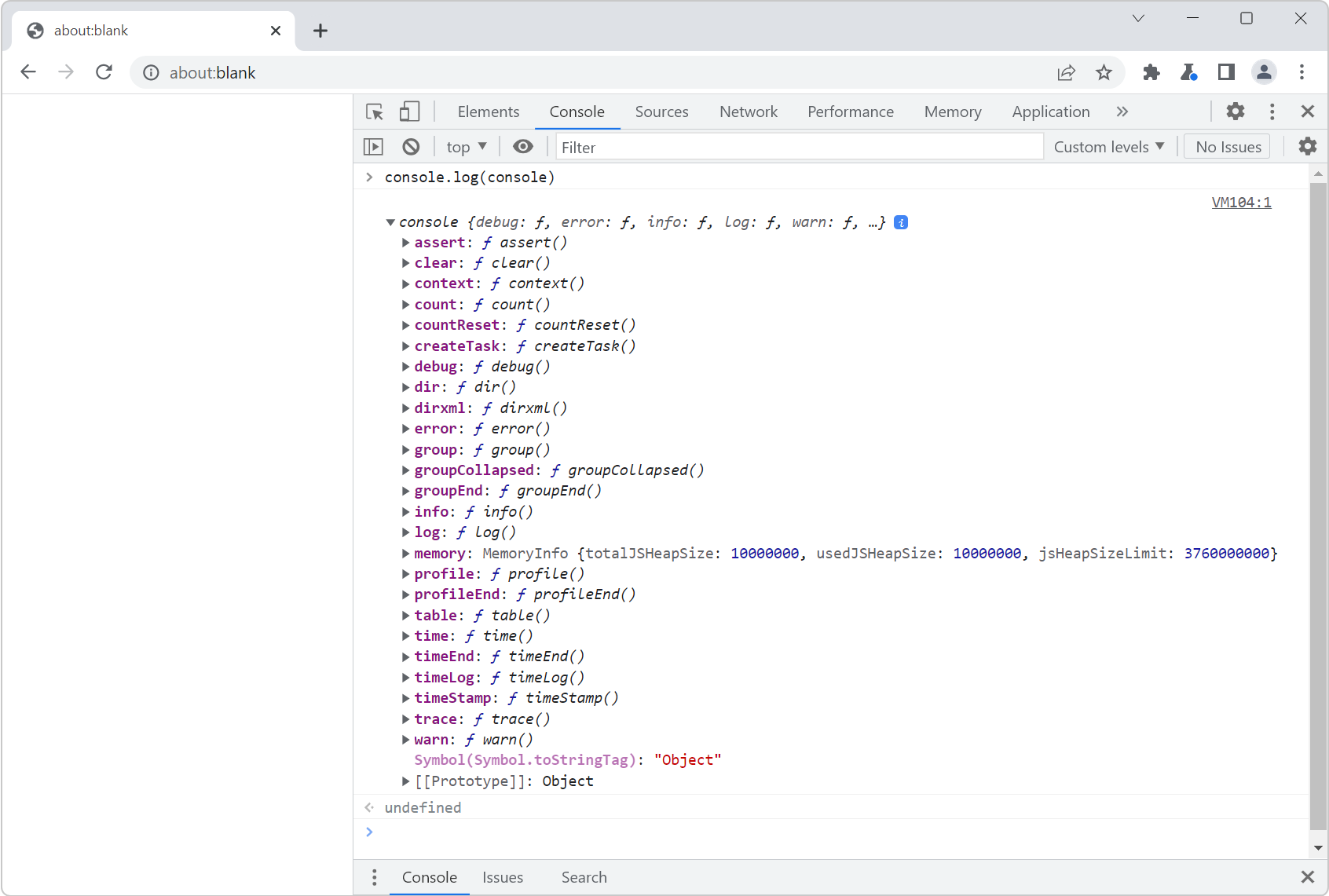 Related: