Help us make DevTools Tips better! Fill out this survey to tell us more about your DevTools habits and frustrations.
See the page in 3D
See your page in 3 dimensions to quickly find out how deeply nested it is, fix z-index stacking issues, and performance issues.
In Edge:

Open the command menu (ctrl+shift+P or cmd+shift+P).
Type 3D and press Enter.
In the new panel that opens, switch between the 3 modes: z-index, DOM, and Composited Layers to visualize the page in 3D.

Chrome and Safari also have a Layers panel that provides the same information as Edge's Composited Layers 3D mode.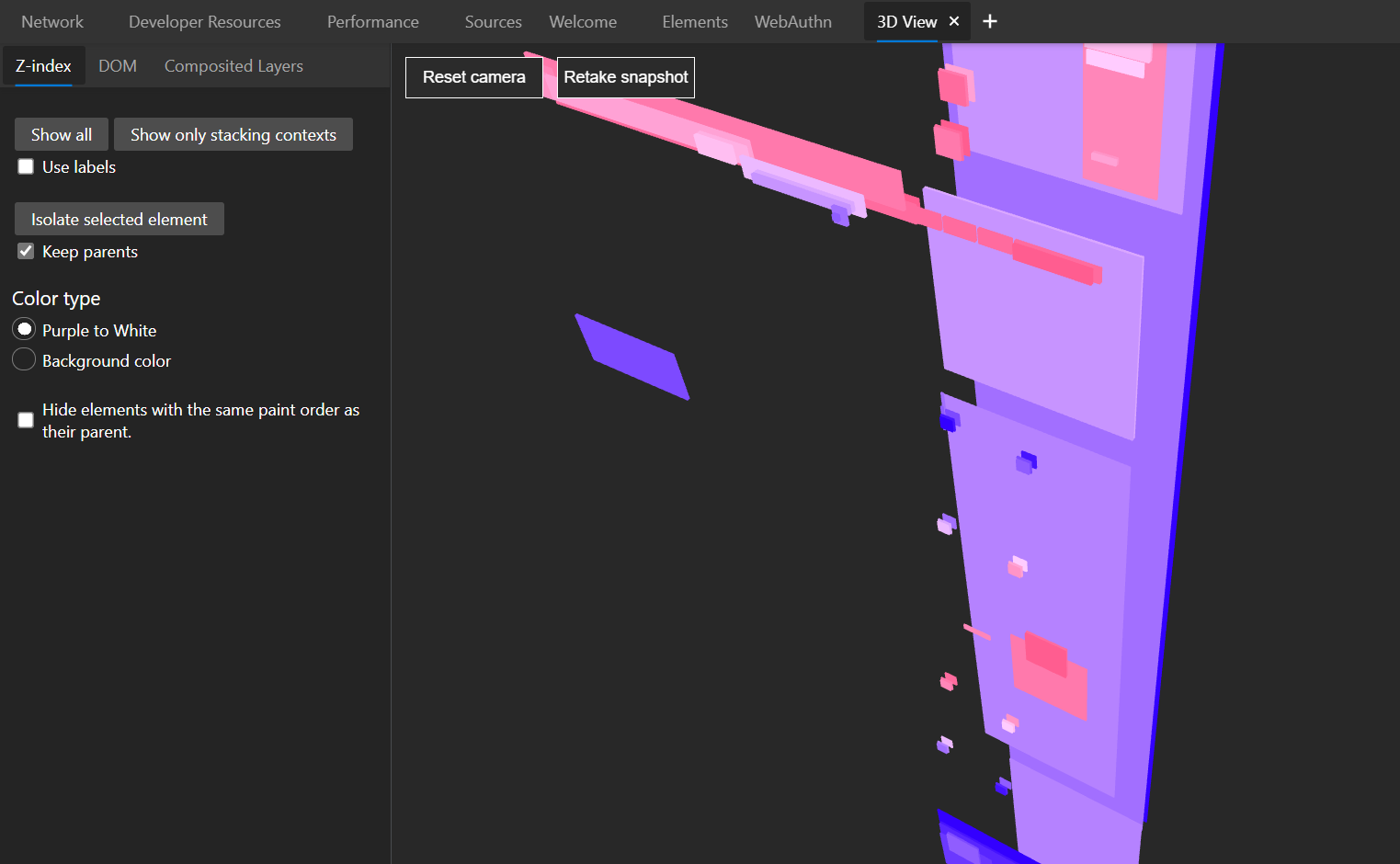 More information on Edge's 3D tool in this video: